My original iPhone headphone set is wearing out after one year of daily use. They still work, but some of the rubber is starting to peal off around the headphones. Nothing major, but enough to start looking out for other iphone-compatible headphones.
The local shops in Brussels don't seem to stock replacement iPhone headphone sets, only for the iPod. So I hit the webs, and found the v-moda duo headphones. I also found out that the local shops are charging a lot more (109 € at the time of writing) than when you order them direct from the States.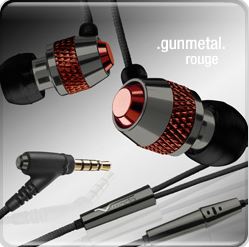 These look damn good on the V-Moda site, which, by the way, has quite a few good music samples playing on it's website. And for a limited time, it's only 5$ to send them (non-express).
I'll let you know how they sound once they arrive…
(Visited 37 times, 1 visits today)